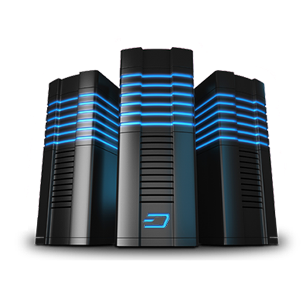 Masternode Shares & Hosting Service
Earn Up To 9% A Year Securing The Dash Network
Turn Your Dash Into A Revenue Stream
Don't quite have the required 1000 Dash to setup your masternode? No worries, with the Masternode shares service you can earn interest through buying shares in a Masternode.
Have 1000 Dash but don't feel like finding a vps/remote service? We also offer a Masternode hosting service where you supply and hold your 1,000 Dash.
Frequently Asked Questions
What is a Masternode?
Masternodes are computers that run a dash wallet and make decisions, such as locking transactions with InstantSend, coordinate mixing of coins, and voting on budget funding. Masternodes are required to have 1000 Dash collateral, a dedicated IP address, and be able to run 24 hours a day without a more than a 1 hr connection loss. Masternodes get paid 45% of the block reward on every block, which is distributed to masternodes one at a time.  Typically, around 2 dash is paid to each masternode every 7 days.
Masternodes enable the following services:
InstantSend (instant transactions). In contrast, Bitcoin takes about 10 minutes to confirm a payment.
PrivateSend (anonymous transactions). In contrast, Bitcoin transactions are totally public and traceable. Only the identity of the addresses is anonymous.
Decentralised Governance (masternodes govern, while the blockchain funds development). In contrast, Bitcoin is controlled by a few big miners and funded by 3rd party centralised institutions with self interests.
Dash Evolution a decentralized payment processor (think a decentralized Paypal).
Masternodes are also given voting rights on proposals. Each masternode has 1 vote and this vote can be used on budget proposals or important decisions that affect Dash. For a complete list of current proposals please click here.
How Much Can I Earn?
Having the masternode status let you earn about 9% a year and the earnings are received between 7 and 11 days directly at your masternode dash address.
This reward falls off in subsequent years but as the value of Dash is rising and the supply of Dash goes down, masternodes should still be sufficiently incentivized.
This projection also doesn't count the fees that masternodes earn whenever someone uses its services (InstantSend and PrivateSend).
Check here to see how much can you earn now.
How Much Does It Cost?
Hosting of a masternode server cost 0.1 dash per month.
Our shares service fee is scalable and is actually at 10%
The hardware is prepared for the newest wallet version.
For the hosting of more masternodes you can always ask a personalized plan.
We started helping people with dash masternodes in early december 2014 and since then we've earned the trust of many users. The masternodes we host are stable and online for 99.9% of time. Check out our feedback on the official Dash thread.

So far we have 100% happy users! Why not become one of them?
"I'm a happy user service since 2015. He is very reliable and the service he provides is excellent!"
"I've used his service for over a year. Exceptional service that I'd highly recommend to anyone."
"Perfect service and super responsive operator. Zero problems, zero waiting for response or something else - the things just working. Would recommend this service 100%!"
"Excellent service, very reliable and honest. Will definitely be doing business again."
"Been using this service and am happy to say that people like you are awesome to deal with. Always helpfull with other things beyond the masternode service."
"A great man for the best service! More than a year dealing with. Absolutely friendly and trustworthy, a professional who always found the better solution for my needs. Highly recommended!"
Don't Be Shy, Contact Us Today
If you have any questions or concerns please feel free to contact me via any of the following links below. You can find me usually in the Dash Nation Slack community chat channel. You can also email me at [email protected] please mention the service you are interested in the email subject heading.
This service relies on third party services. While every effort is made to keep nodes online, occasional migration, maintenance, and unexpected outages can occur. Notifications will be automatically generated if any outages affect node availability.
Dash is experimental software under constant development. This service makes every effort to prevent downtime. Ultimately, however, this service relies on the underlying stability of dash and its network.
Masternode Start Responsibility
Currently, users must occasionally 'start' their masternodes by sending a 'start' signal from their local hot wallet. If possible, users will be notified when this action is required. dashmasternode.io is not responsible for downtime incurred by delayed user response.
*portions of website used with permission of moocowmoo.